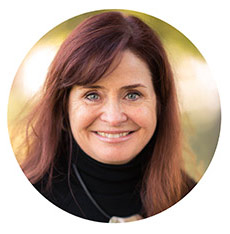 Passionate about leveraging change for success
Louise Sheedy is principal of BenchStrength Consulting and Applied Research. For over 13 years, Louise has helped her clients discover meaningful insights that lead to innovative new products and services for their customers by leveraging a human centered design approach to research. Her expertise extends to problem definition and creating agile design solutions for seamless execution of multi-modal research studies.
Louise's career has been driven by understanding people, embracing disruptive phenomena in the marketing space, and figuring out the opportunities they can precipitate. Adept at teasing out information, Louise uncovers extraordinary insights that leverage change for success. Louise started BenchStrength in 2005 and has never looked back. Her friendly demeanor and client focus makes her easy to work with.
In her marketing tenure, she directed the strategic planning and execution of integrated communication programs for Inniskillin Wines, the re-branding of Mutual Life of Canada (Clarica now Sun Life), the launch of ETRADE Canada, the re-stage of Telepersonals (Lavalife), Microsoft Canada, Procter and Gamble, Kraft General Foods, Corus Entertainment, Johnson & Johnson, and Neilson Cadbury.
In addition to her research practice, Louise is a sessional professor teaching research and planning methods for graduate studies in Public Relations at the Humber Institute of Technology and Advertising for undergraduate studies at OCAD University.
These are challenging times and Louise is committed to helping businesses leverage change for winning strategies.