Our Work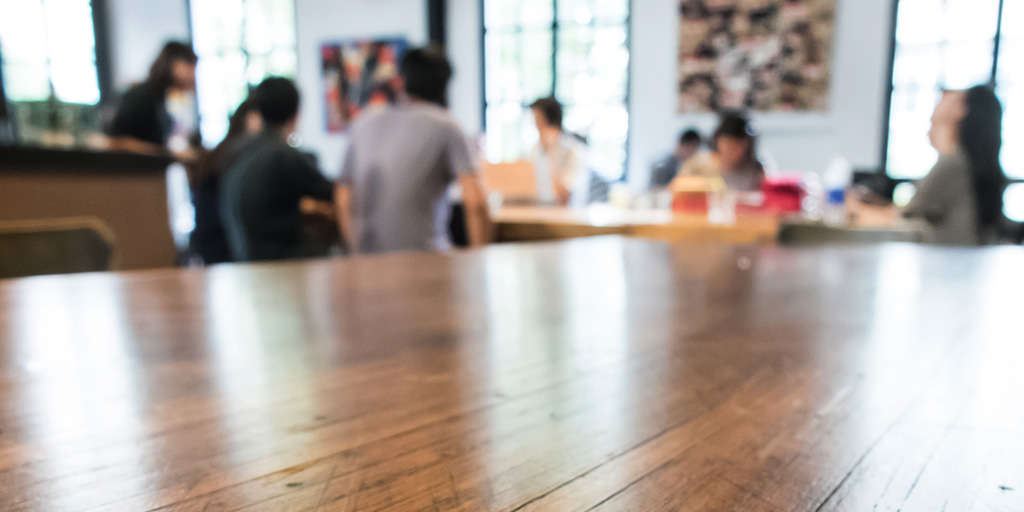 Our experience is broad and covers a wide range of industries and categories. We bring a human centred lens and agile approach to our research designs, resulting in responsive, robust, cost effective solutions for our clients. Studies are scaleable, no question or problem is too small, from 'little bites' to comprehensive multi-modal research projects.
Case Studies

Quick Service Restaurants

Research Intent: A multinational Quick Service Restaurant, known for its coffee and donuts needed to understand whether or not expanding the brewed coffee offer would undermine or enhance the brand positioning.

Integrated Design: A sequential study in English and French was designed to gain a 360 perspective on coffee drinking throughout the day. It included: Self-Ethnography, Sensory (Qualitative & Quantitative) followed by face to face focus groups.

Insights were gleaned on the role coffee played in singular and social situations and identified where a 'dark roast' would fit within the consumer's existing coffee repertoire.

Actionable Insights: As a result of the study, the restaurant chain launched a dark roast variant. This opened up an opportunity for our retailer to be considered as an afternoon choice instead of a competitive specialty coffee shop. The impact was significant, with coffee sales almost doubling, and coffee credentials raised, leading to elevation of the brand equity.

Retail

Wine Store Rebranding

Research Intent: Our client had made two previous attempts to brand wine stores in a grocery environment, with neither format breaking through as a destination for wine shopping, whilst purchasing everyday groceries.

The challenge was to rebrand host stores and create a compelling brand proposition, increasing the profile of the shop and creating a wine experience conveniently accessible within grocery stores.

Integrated Design: The research design was based on transforming the store into an active lab, implementing a series of sequential studies including: In-store Observation, CAPI Telephone Interviews, Self-Ethnographies and Quantitative In-store Intercepts.

BenchStrength discovered several opportunities for growth that existed within product selection, store presence and visibility, user profiles, awareness and advertising. The current store banner brand did not resonate or support the selection of wines.

Actionable Insights: It was recommended that the re-brand leverage the nickname for the current store, 'Wine Shop'. The chain of over 50 stores adopted the new brand name and practices, resulting in double digit sales increases. Clients were able to leverage the research to negotiate exterior signage and more merchandising in host stores.

Consumer Packaged Goods

Launch of a Store Label Organic Range

Research Intent: The client was a well-known grocery chain and it was considered to be a fierce climate for food activists. Organic products were in their infancy, expensive with unclear guidelines and limited to specialist health food stores. The client needed to understand if it was possible to credibly and commercially launch it's own private label organics line.

Integrated Design: We created a hypothetical segmentation which was a lynch pin for the study, key to recruitment and framing the solution. The study was composed of self- ethnographies and focus groups.

Insights highlighted the need for organic products to become more affordable and accessible. Positive benefits were acknowledged for the baby market and the client's brand was felt to be credible enough to deliver on the organic promise.

Actionable Insights: The recommendation to launch an organic line under the store's own brand were acted upon. It successfully pre-empted the launch of Whole Foods into Canada and provided outreach for food activists. In addition it elevated our client's food offer and sales outperformed the leading store brand for health food options.

Financial Services

Private Wealth Management Company – Client Satisfaction

Research Intent: Our client was an advertising agency working with a private wealth management company. Following the financial crisis in 2008, they needed to understand how to optimize and reposition their client's offer to attract more high net worth investors and entrench existing clients. In addition, they needed to stall acquisition by one of the top 5 banks.

Integrated Design: BenchStrength designed and conducted a series of 1:1 depth telephone interviews with investors in Canada and the U.S. Sensitivity and anonymity was crucial to the implementation.

Clear and explicit feedback on the table stakes for engagement was gleaned and thought leadership was found to be crucial to attract and retain investors.

Actionable insights: A very clear picture of the brand identity was developed. Key characteristics and needs shared by these illusive investors were used to create personas and inform the brand repositioning and strategy.

Real Estate

The Mall

Research Intent: Our client's property was a direct competitor to C. F. Fairview Park Mall. We were tasked with understanding how our client's property and shopping experience was perceived relative to the competition and identify potential enhancements to elevate the experience. An additional challenge was to secure leases with premium brands.

Integrated Design: The study design was created and included Self- Ethnography and Focus Group Intercepts with a full spectrum of shoppers focusing on women, (Millennial to Boomers) and to create touch points with men.

Insights highlighted the optimal store mix, the role played by food, entertainment and socializing with the need for strong programming in the mall environment.

Actionable Insights: Recommendations were implemented and as a result our client experienced sales increases of over 9%, securing the premium brands desired and attracted more visitors to the mall.

Business to Business

B2B Banking

Research Intent: Our client was a large Canadian Commercial Bank, working with the top 5 banks and tier 1 financial service providers. They were experiencing low customer retention rates and needed to understand why this was the case. In addition, they wanted to establish metrics for client satisfaction and track the performance of their relationship managers.

Integrated Design: BenchStrength developed a proprietary survey (qualitative and quantitative) for key clients.

Insights highlighted the need for continuous client dialogue and identified key touch points to support further business development and retention.

Actionable Insights: A protocol for pro-actively engaging clients was recommended, highlighting key touch points for client contact and follow up. KPI's were developed for measuring performance with the creation of an internal survey for performance management. Retention rates significantly improved.

Communication & Design

Optimizing the Menu Board

Research Intent: A multinational fast food restaurant, known for its coffee and donuts, had been exploring alternate configurations for its drive-thru menus for both permanent and a digital drive-thru test menu board.

The challenge focused on how to optimize digital technology on menu boards to elevate the experience and drive sales. ROI validation for the digital menu boards across the country was also required.

Integrated Design: This was a highly complex research undertaking, with multiple components and permutations, including Competitive Analysis, Customer Shopalongs, Focus Groups, the creation of Virtual Environments for measuring sales influences of different menus, and a quantitative design for 100's of menu design configurations.

A further study identified and tested the top 3 menu board configurations by day part for average cheque value.

Actionable insights: The study resulted in a recommendation to roll out the digital menu boards across the country. The capital expenditure was paid for within the year and incremental sales exceeded forecast.

Health & Wellness

From Cold Remedy to Supplement

Research Intent: A Canadian healthcare company using the best of science and nature had developed a revolutionary cold remedy and had reached #1 status. It needed to understand how best to extend the franchise and leverage insights to strategize for a U.S. launch.

Integrated Design: Men were found to be buying, using and advocating for this product. The study created was comprised of Self-Ethnographies and Full Spectrum Explorations via Focus Groups with both male and female adults, with and without families.

Insights revealed that this product appealed to 'high risk' groups working in public facing roles who couldn't afford to get sick. This group needed to take charge of their health and used the product year round as a supplement to protect them. An athlete's endorsement was also seen as the ultimate torture test for efficacy and safety.

Actionable Insights: The insights gleaned formed the backbone of the brand communication strategy, and the creative concept using athletes was developed further. A listing with a major U.S. chain was achieved.