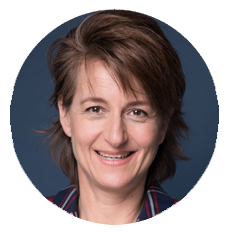 Managing Director of Velocity Partnership
Marysia Czarski is the Managing Director of Velocity Partnership.
She works across Canada, the U.S, the U.K and China in diverse industries with both growth focused entrepreneurs or large corporations looking to be more creative and innovative. She uses design thinking to help her clients solve their complex problems and develop their leaders capabilities.
For over 15 years Marysia has helped her clients solve persistent complex challenges and unlock opportunities for growth. She has built her reputation by custom designing and delivering highly immersive, engaging, and 'human centred' working sessions and experiences that have delivered actionable and innovative solutions for her clients. With these new skills, tools and mindset, her clients are more resilient, thoughtful and strategic as they bring new ideas and possibilities to their project work.
As Managing Director of Velocity Partnership, she works across Canada, the U.S, the U.K and China. Marysia is adjunct faculty at the International Center for Studies in Creativity at State University of New York (SUNY), has a Master of Science in Creativity and Change Leadership from SUNY and graduated Dean's Honor from Ivey Business School in London (H.B.A). She is a master trainer in Creative Thinking & Problem Solving, a Certified Facilitator of Design ThinkerTM from IDEO, and is a business coach to entrepreneurs. She received a diploma in French language from the Sorbonne in Paris. She has honed her respect for creativity, competition, continuous improvement and team work from over 30 years of being a hockey goaltender, competing in triathlons and leading fitness and spinning classes. She is a Mom who works to maintain a vibrant and inclusive community, and city through volunteering and advocacy. Before she discovered her passion for creativity, human centred design and organizational excellence, she excelled in marketing at Ralston Purina, Cadbury, and Lavalife.